Natural Puppy Food Choices
Feeding natural puppy food is a big step towards keeping your little Rascal healthy and happy.
Nutrition is the foundation for life-long health, and each puppy has very specific nutritional needs which have to be met if he's to reach his maximum potential in terms of health, growth, development and longevity.

Natural nutrition for puppies can come in a variety of different forms, including all-natural commercial puppy food, raw puppy food diets and homemade puppy food.
Which one you choose depends on several things including your lifestyle, available time, finances and of course personal preference. 
Each choice has it's staunch supporters, and it's nay-sayers, but they are all viable options and your pup can grow and thrive on any one of them, as long as you make sure the balance of nutrients is right for his size/age/breed.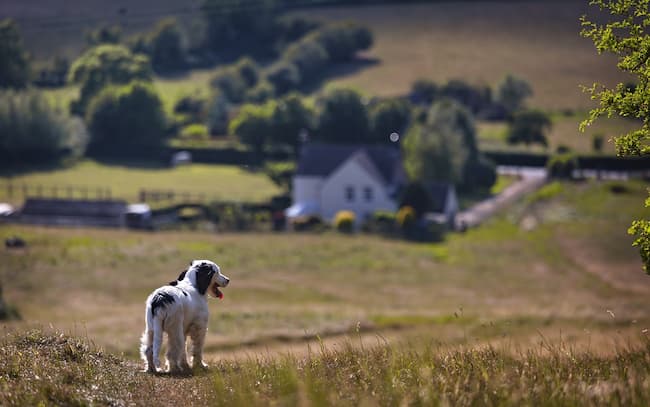 Natural Puppy Food - Commercial
The world of commercial puppy food can be a very confusing one in general because there are hundreds of different puppy food brands/formulas, each making their own claims.
Ingredient lists are extensive. Labeling is complex, and can sometimes be misleading.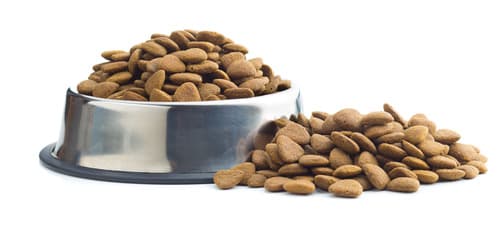 When it comes to natural puppy foods it can be even more complicated, because the term 'natural' is a fairly loose one.

Also be aware that 'natural' and 'organic' are not necessarily the same thing.
For the purposes of describing puppy or dog food, the Association of American Feed Control Officials (AAFCO) defines 'natural' as: 
'A feed or feed ingredient derived solely from plant, animal or mined sources..... not having been produced by, or subject to, a chemically synthetic process and not containing any additives or processing aids that are chemically synthetic except in amounts as might occur in good manufacturing practices'.
You can read the full description and the breakdown of it here AAFCO.org/natural
Any puppy food which contains the word 'Natural' in it's description must by law meet the AAFCO Guidelines as above.
Sometimes the label of 'natural' may only apply to one, or a couple of, ingredients and in that case it must be clear on the bag/can/container that ONLY that specific ingredient/s is of a natural origin. 
'Organic' is another term that is commonly used on labels for puppy and dog food formulas. 
Currently the AAFCO doesn't have any guidelines specifically for labeling pet food as organic.
Any puppy food that claims to be 'Organic' has to meet NOP (National Organic Program) guidelines (including containing 95% organically produced ingredients) and display the official USDA organic seal.
You can read about these regulations here AAFCO.org/organic.
There are still a handful of things you need to know about feeding a commercial puppy food in order to minimize any potential problems:
Heating and other manufacturing processes can negatively affect nutrition levels of ingredients
A premium quality all-natural puppy food is not going to be inexpensive
Your pup will get more nutrition per cup from a premium natural food than a generic, low quality one
If you feed a dry kibble your puppy needs lots of water to make sure he doesn't get dehydrated
Check regularly for recalls/withdrawals of pet food on this FDA website page
Check sell-by-dates to ensure the food you're buying is really fresh
Store dry food in an air-tight container in a cool, dark place to retain freshness and nutrition levels
Keep canned/wet food in the refrigerator for around 3 - 4 days (see label for each brand) then discard
If you choose an appropriate, premium quality, natural puppy food and follow all of the above guidelines, your little Rascal will get superior nutrition and the time/effort on your part will be restricted to research and purchase.
Best Natural Puppy Food Choices
Here are some of the most popular, and best, natural puppy foods available.
They're not listed in any order of significance/quality and each one is a great choice for making sure your pup gets the premium natural nutrition you want for him.


Avoderm Natural Puppy Food
Avoderm puppy food contains premium all-natural ingredients and is corn, wheat and soy free.
A healthy balance of high-quality ingredients provides optimum nutrition for your puppy (learn more HERE).
Limited protein sources can make this a good choice for puppies with food sensitivities.
Added vitamins, minerals and antioxidents help support a strong immune system, including DHA (an essential Omega-3 fatty acid) which aids in healthy development of your puppy's brain, nervous system and vision.
The avocado and avocado oil in this formula also promotes a shiny coat and healthy skin.
Avoderm Natural Chicken Meal & Brown Rice Formula Dry Puppy Food
There is also a canned puppy food in the Avoderm range. 
It contains the same high quality, all natural ingredients along with the added DHA, vitamins, minerals, antioxidants and avocado.
Canned (aka 'wet') puppy food is a good weaning food for very young puppies and can also be given to small or tiny breed pups.
However as canned food is high in water content and is less nutritionally dense I personally wouldn't recommend it as a complete diet for puppies and it's not practical (or financially viable) for feeding large or extra-large breed puppies.
Avoderm Natural Chicken meal & Brown Rice Formula Canned Puppy Food
Orijen Biologically Appropriate Dry Puppy Food
Orijen puppy food is a biologically appropriate choice, and although the word 'Natural' doesn't appear in big letters on the bag, it matches the criteria for a natural food.
The manufacturer states that it is 'a natural source of virtually every nutrient your puppy needs to thrive'.
There are two puppy food formulas, regular 'Puppy' (for small to medium breed pups) and 'Large Breed Puppy'.
The Regular puppy formula gets it's protein and fats from a variety of fresh/raw/dehydrated preservative-free meat (including organ meat) and has low glycemic index carbs to support little Rascal's growth and development in a natural, healthy way (see full details HERE)
The Large Breed formula contains the same protein levels and sources and a slightly higher percentage of low glycemic carbs.
The limited-calorie formula is designed to keep large breed puppies at a healthy weight and reduce the chance of them developing skeletal/bone/joint issues during this rapid growth period (see full details HERE).
Orijen biologically appropriate Puppy Food
Orijen biologically appropriate Large Breed Puppy Food


Dick Van Patten's Natural Balance Original Ultra Puppy Food
Natural Balance Puppy Food contains nothing but super high-quality natural ingredients.
In accordance with the guidelines for a natural food there is no soy, wheat, corn, by-product meal or refined grains. Also, no chemical preservatives or artificial flavors.
Premium proteins and carefully chosen added nutrients, including Colostrum, provides optimally balanced nutrition for growing puppies and supports all body functions and systems (learn more HERE).
For added peace of mind, qualified chemists and microbiologists at Natural Balance perform nine safety tests on every batch of food (and treats) to make absolutely certain that the products meet their strict standards.
Dick Van Patten's Natural Balance Original Ultra Puppy Food
if you're looking for a natural puppy food with a minimal number of ingredients, the Natural Balance dry puppy food range also includes two 'Limited Ingredient Diets' formulas (learn more HERE).
Each one contains a single source of animal protein and limited carbohydrate sources.
Each formula still contains key added nutrients and provides simple, balanced nutrition that supports healthy growth and development in all areas.
Dick Van Patten's Natural Balance L.I.D. Lamb Meal & Brown Rice Puppy Food
Dick Van Patten's Natural Balance L.I.D.  Potato & Duck Formula Puppy Food
Finally, there is one canned natural puppy food choice, it's included in the Original Ultra range and has the same high quality nutrients as the dry kibble choices.
As I mentioned in relation to the Avoderm canned food above, this isn't a great choice as the sole source of nutrition for growing puppies, and isn't practical or beneficial to large or extra large pups.
Canned food makes a great weaning food for little ones and can be a valuable part of the daily diet for tiny and very small breeds, or for weak or sick puppies.
Dick Van Patten's Natural Balance Original Ultra Canned Puppy Food
California Natural Limited Ingredient Puppy Food
This California Natural Chicken Meal & Rice puppy food uses just a handful of premium natural ingredients.
A nutritious and easily digestible formula, with added vitamins and minerals, which  provides your Rascal with the balanced nutrition he needs for healthy growth and development in all areas.
Formulated to suit puppies of all sizes and breeds, including large breed pups (learn more HERE).
California Natural Limited Ingredient Dry Puppy Food
Natural Puppy Food - Raw
Raw puppy food could be considered to be the ultimate natural puppy diet, and it's true that the ancestors of our domestic dogs ate a raw diet which kept them strong and healthy in the wild.

Obviously our little guys aren't going to go out and find their own raw food, so nature isn't going to provide them with the variety of nutrients they need!

It's up to us to make sure that if we choose a raw diet for our puppies, we do it right.
Feeding your little Rascal this way might sound a little daunting at first if you don't have experience with this type of feeding option. 
The good news is that as long as you follow some basic guidelines, giving your pup raw natural puppy food is fairly straightforward.
Of course it's not as simple as pouring commercial kibble into Rascal's bowl, and time and effort is needed for research, shopping and preparing meals.
Once you get familiar with the process it gets easier, and quicker, but there is a learning curve involved.
Ready Made Raw Puppy Food Diets
There is a way to feed your puppy a raw diet without preparing it from scratch yourself!
Several companies now offer natural, healthy raw food either frozen or freeze-dried. This makes creating a balanced raw diet for your pup faster and easier.
Some of the most popular natural ready-prepared raw dog food choices include:
Health concerns for both your puppy  (eg. is he getting all the nutrients he needs), and for you/your family (eg. how do we minimize the risks of salmonella?) are valid worries and it's important to make sure you know the answers to both these, and other, questions.

Although it's not hugely complicated, there is a lot of information you need to start feeding natural puppy food in it's raw form to your little Rascal.
Puppies have very specific nutritional requirements and in order for your pup to grow and develop normally it's vitally important to meet those needs. 
In order to cover the topic of feeding raw food to puppies fully, and to make sure you have the info. you need to build a properly balanced diet I created an entire page devoted to the subject. 
Check out this page Raw Puppy Food page for all the tips, advice and information you need to create the perfect raw diet for your little Rascal.
Natural Puppy Food - Homemade
Feeding your little rascal a natural homemade puppy food (cooked) is the third option available to you. 
As with the other two choices, there are benefits and drawbacks to feeding homemade meals to your puppy.
This option falls somewhere between commercial and raw in terms of the amount of effort you'll need to put in.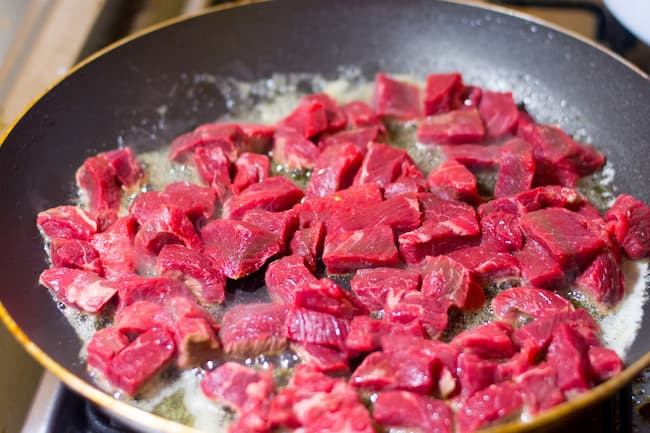 To make sure that your puppy gets the right balance of nutrients for him include a wide range of fresh, natural, human-grade ingredients and a variety of meals, and never feed old, moldy or sub-par food as it can cause illness.

You can make a shopping list of ingredients for Rascal's meals and buy them at the same time as you do your own family grocery shopping. 
Getting every homemade puppy food recipe perfectly balanced is difficult but you can overcome this by creating a few different meals and rotating them over a period of several days.

Choose a variety of items from the basic food groups, and add additional supplements and nutrients to craft recipes which are nutritionally balanced.
You can cook everything, or choose to cook just some ingredients and add the others raw if you want to because a dog's digestive system is designed to handle raw food perfectly.
NEVER feed your pup (or dog) cooked bones, as these can splinter/crumble and cause choking or intestinal blockage.
But, raw bones are a vital source of nutrients so including them in your home made meals is important.
Save time and reduce the day-to-day effort needed by preparing food in bulk and then freezing it in meal-sized portions.
Defrost fully at room temperature and, hey-presto, dinner is served!
One of the down-sides of homemade natural puppy food is that cooking the ingredients kills many of the vitamins, probiotics and enzymes in the food.
To balance this out you'll need to add certain supplements to the end result to make sure that all the necessary vitamins, minerals, enzymes, probiotics and so on are available for your pup to absorb and use.
Creating well-balanced homemade puppy food  takes a fair amount of research, and there is a lot you need to know in order to get this right.
Check out my Homemade Puppy Food page so that you're fully prepared to embark on the homemade natural puppy food path.
You Might Also Like: