Puppy Care Guide
Proper puppy care is the foundation for a healthy, happy, friendly and confident adult dog.
Give your pup the best possible chance of living a long, active and healthy life by making sure that he gets what he needs physically, emotionally and socially.
These simple steps can help you to do just that:
Feed a healthy puppy food,
Use only positive, rewards-based training methods
Understand his unique personality and breed traits
Consider using natural products and remedies 
Reduce his exposure to chemicals and toxins
Give him a range of safe experiences and relationships
Provide a predictable daily routine and homelife
Surround him with love!
Your Incredible New Puppy
You can't beat the feeling of bringing a new puppy into your life. It's so exciting, and totally magical!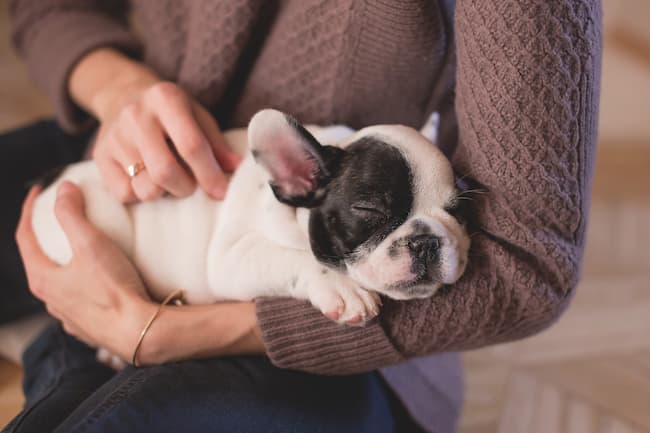 But once the magic wears off the realities of taking care of  your new pup can become frustrating, confusing, even worrying at times.... and it often seems as though Rascal isn't the only one who's doing a lot of learning!

The good news is that taking care of your new puppy is much easier when you understand what he needs, why he needs it, and how to give it to him.
My website will help you:
Find the answers to common puppy care questions 
Learn about 

puppy health

, diet, training etc.
Enjoy little Rascal more, and worry less, because you know you're giving him what he needs.
Practical Step-by-Step Guide To Puppy Care
Up-to-date puppy care information and advice 


Comprehensive FAQ's page 


The ultimate puppy problem-solving guide 


Recommendations & reviews of puppy and dog supplies (incl. natural products)
Puppyhood is Short... Make Every Day Count
My love for dogs (of all ages, sizes and dispositions!) is the passion that drives this website, and I hope it will make caring for your new puppy a fun and worry-free experience.
It's a time of new beginnings, high hopes, love, laughter and cuddles - so don't forget to enjoy every minute of your Rascal's puppy-hood while you can. He'll be a big boy in no time at all. 
And remember, if you 'get it right' during this first year your little guy will grow up to be a confident, friendly, well-adjusted dog that you can take anywhere... one you're proud to call your best friend.
Good luck on your puppy parenting adventure..... I just know it's going to be amazing!